MS1858S
————————————————————————————————————————————————————————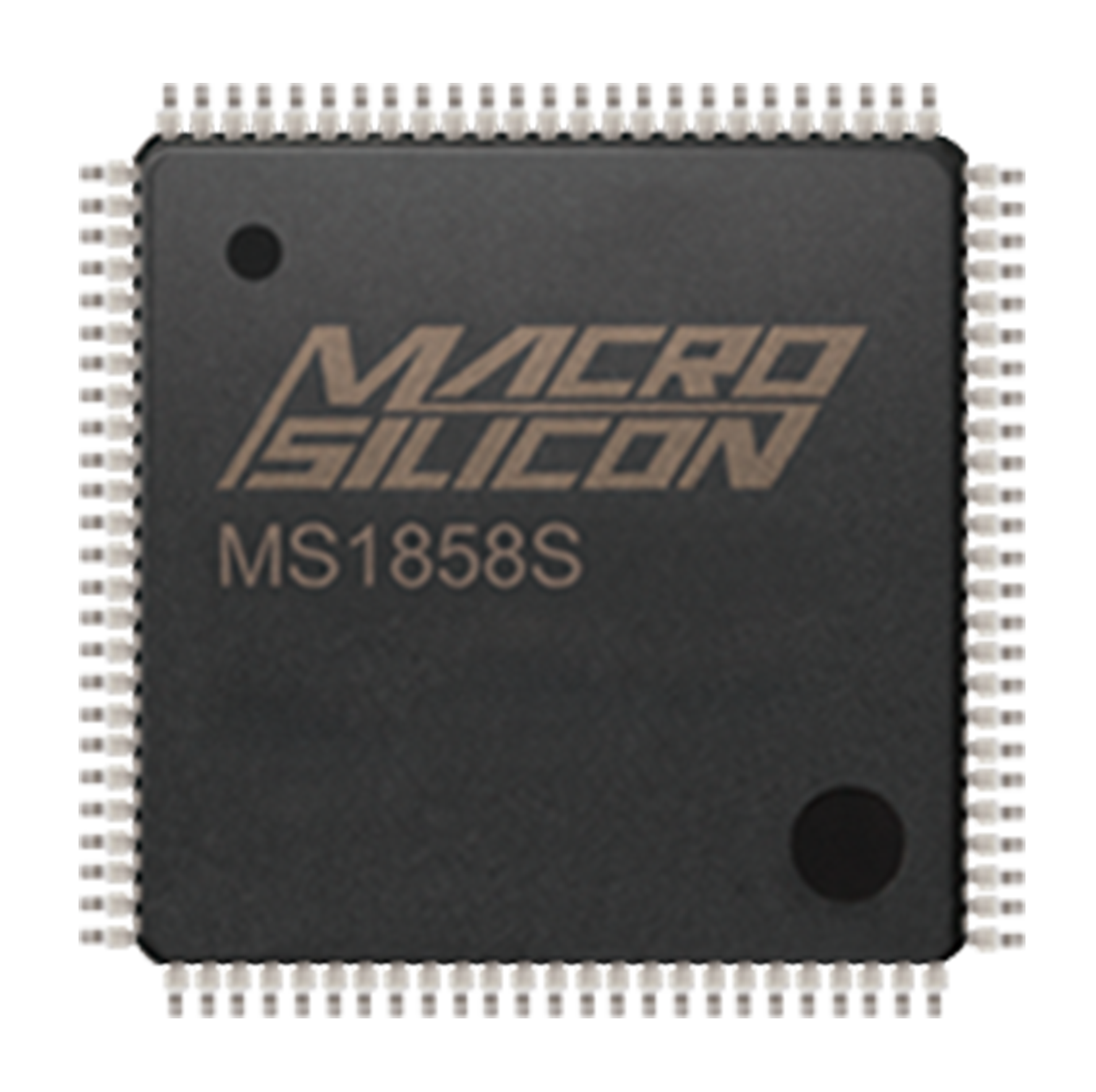 The MS1858S is a single chip for analog CVBS/S-Video to HDMI, which integrated with 9-bit ADC of video and advanced HDMI 1.3 transmitter.
MS1858S consists of 3D video decode, high performance OSD, DMC, video scalar and high speed analog switch. It also provides frame rate conversion and progressive scan conversion with de-interlace.
MS1858S can support master mode and slave mode. In master mode, MS1858S can be setup by internal MCU and ROM code, external EEPROM optional for customization. In slave mode, MS1858S can be setup by external controller. Mode selected by the pin.

主要功能特征
| | |
| --- | --- |
| Video | HDMI |
| Supports CVBS and S-Video | Support HDMI 1.3 and DVI 1.0 |
| Supports full format video input NTSC and PAL | Integrated HDMI 1.3 TMDS core running at 165MHz |
| Automatic format & interface detection | Support 24-bit color depth and resolutions up to 1080P@60Hz |
| On-chip 3D decoder/De-interlace/Scalar Module | Support HDCP via external EEPROM |
| Supports Brightness/Contrast/Saturation/Hue adjustment | Clock |
| Support output resolution up to 1080P@60Hz | 27MHz crystal on board. |
| Audio | Power & Reset |
| I2S Interface for external Audio ADC | On-chip 3.3V&1.8V regulator |
| Output 12.288MHz MCLK for audio sample | On-chip power on reset |
| MCU | Package |
| On-chip MCU | LQFP-100 plastic(14mm×14mm) |
| On-chip ROM/RAM/IO/Timer | PB-free and RoHS |
| Internal ROM code and external EEPROM for customization | |
功能框图